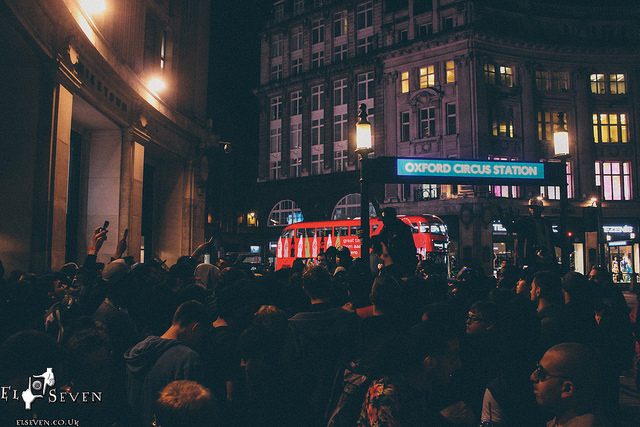 There was a Lord of The Mics vs Rinse FM event at Nike Town, Oxford Circus as a part of  Nike's football week.
I didnt make it inside the event but stuck around outside and waited. Lots of MC's chilled outside for a good while after and Jammer kept the Lord of The Mics vibe going, hooked up some speakers outside the store and the clashing began!
I captured some shots of the clashing and MC's chilling outside with fans and friends.